Notion Study Supercharger
Ace everything related to school.
Verified reviews
I understand that maybe you're not sure about purchasing this template. It's okay, don't trust me, trust them.
Full preview
You can easily see a full preview of the template by clicking the button below. Check out the template before buying it!
Buy for $29
Your purchase is made in a safe environment. To completely ensure this, I have partnered with Gumroad.
Your superpowers
Studying doesn't have to be hard or boring. It can be relaxing if done properly.
This template is meant to skyrocket your productivity when it comes to studying. Its infrastructure provides you with the perfect environment in which you can let your ideas break free.
My work is about you
Notion Study Supercharger is a new chapter in your study process, a new way of learning things, and a new way of doing homework with AI by your side.
You can select the mode in which you want to work:
Homework? Say no more.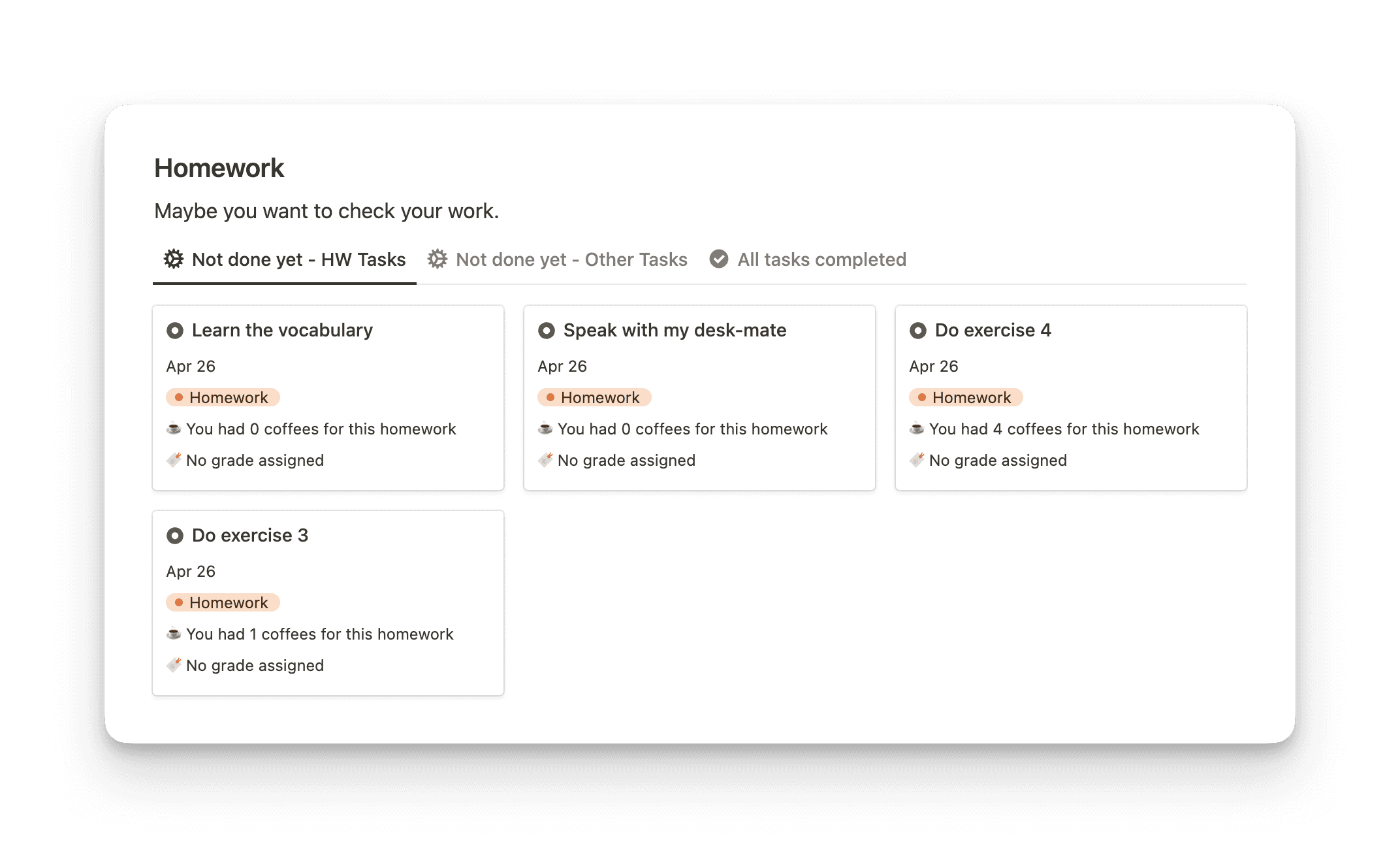 We've all needed help with our homework at some point, right? It may happen that you have no one to consult with. That's no longer a problem.
Notion Study Supercharger has a special feature that will boost your homework using AI.
You have your own consultant, right on your page, right in your homework.
General
On the main page, you'll have access to your subjects, tasks, projects, and lessons - filtered in a specific way that provides you only with the important things for the current day.
Lessons
A very powerful system that allows you to store every single detail about a specific lesson that you're currently working on.
Subjects
The "big categories" - everything is related to subjects & every single subject has an individual control panel from which you can control EVERYTHING related to that specific subject: tasks, projects, lessons, homework, revisions.
Revisions & Flashcards
This module helps you achieve optimal results using a repetition system that utilizes flashcards. Add as many as you want and get personalized results depending on your progress.
Your everywhere notes
You can use these for important things that you really don't want to forget. These notes are displayed on every work page - they are made in a specific way that guarantees that you won't ever forget what you've written inside them.
Homework powered by AI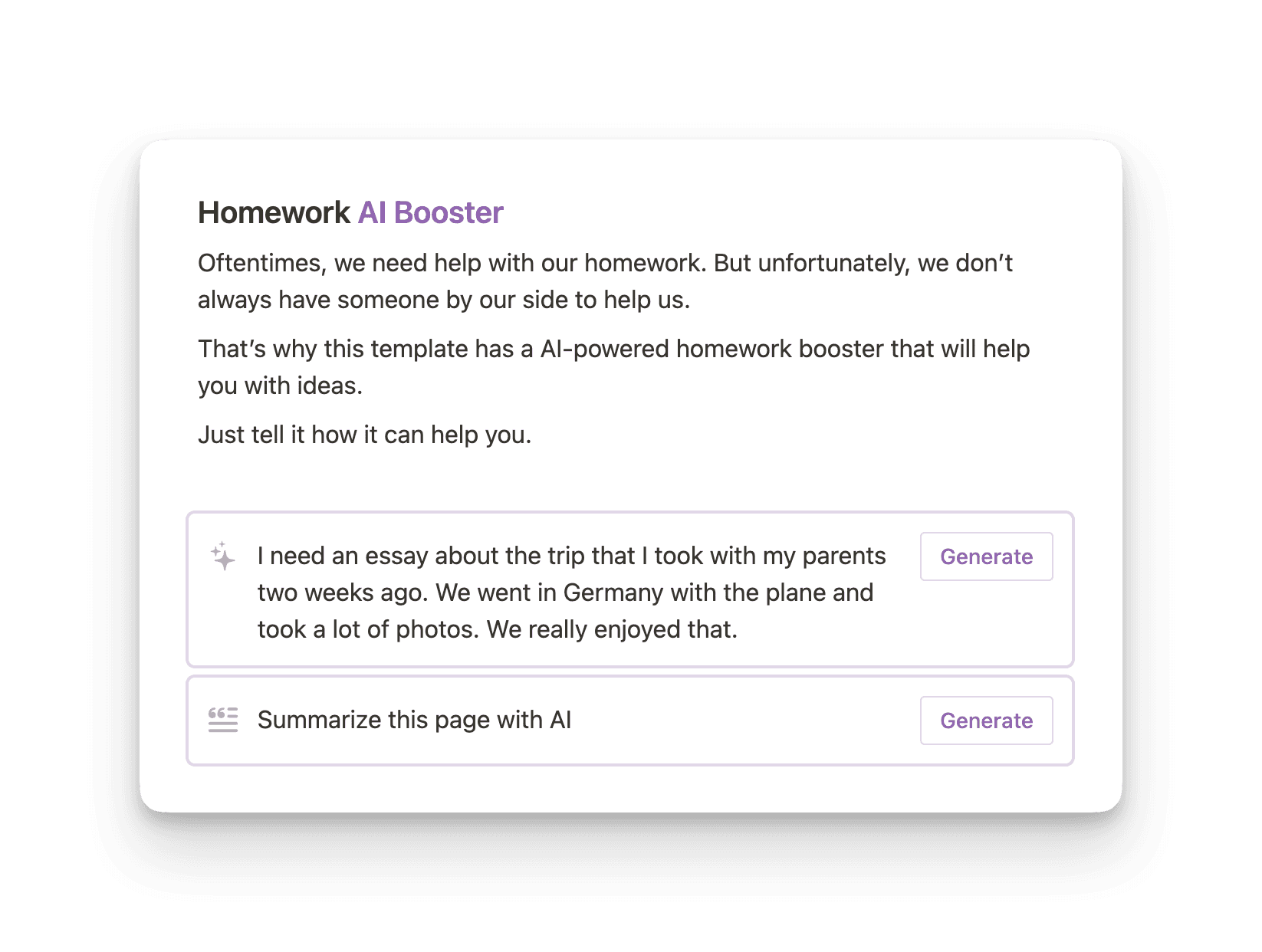 Get instant help with your homework from your own personal AI consultant - no more wasting time on the internet searching for answers for your essay. Everything you could ever dream of is right at your fingertips.
Powerful Statistics
Keep track of your progress using the statistics module. You can monitor your coffee and water intake, as well as the number of lessons and tasks you have completed. The module is fully automated, so you don't have to do anything.
Tomorrow Panel
This panel is your best friend. It ensures you never miss your upcoming homework, tasks, or projects. It shows you exactly what you need to do, and provides the best infrastructure for completing them in record time.
Global Modes
Home Mode or School Mode - this template provides access to specific functions based on the mode you are currently in, making it easy for you to quickly access what you need. No matter where you are, it has you covered.
Music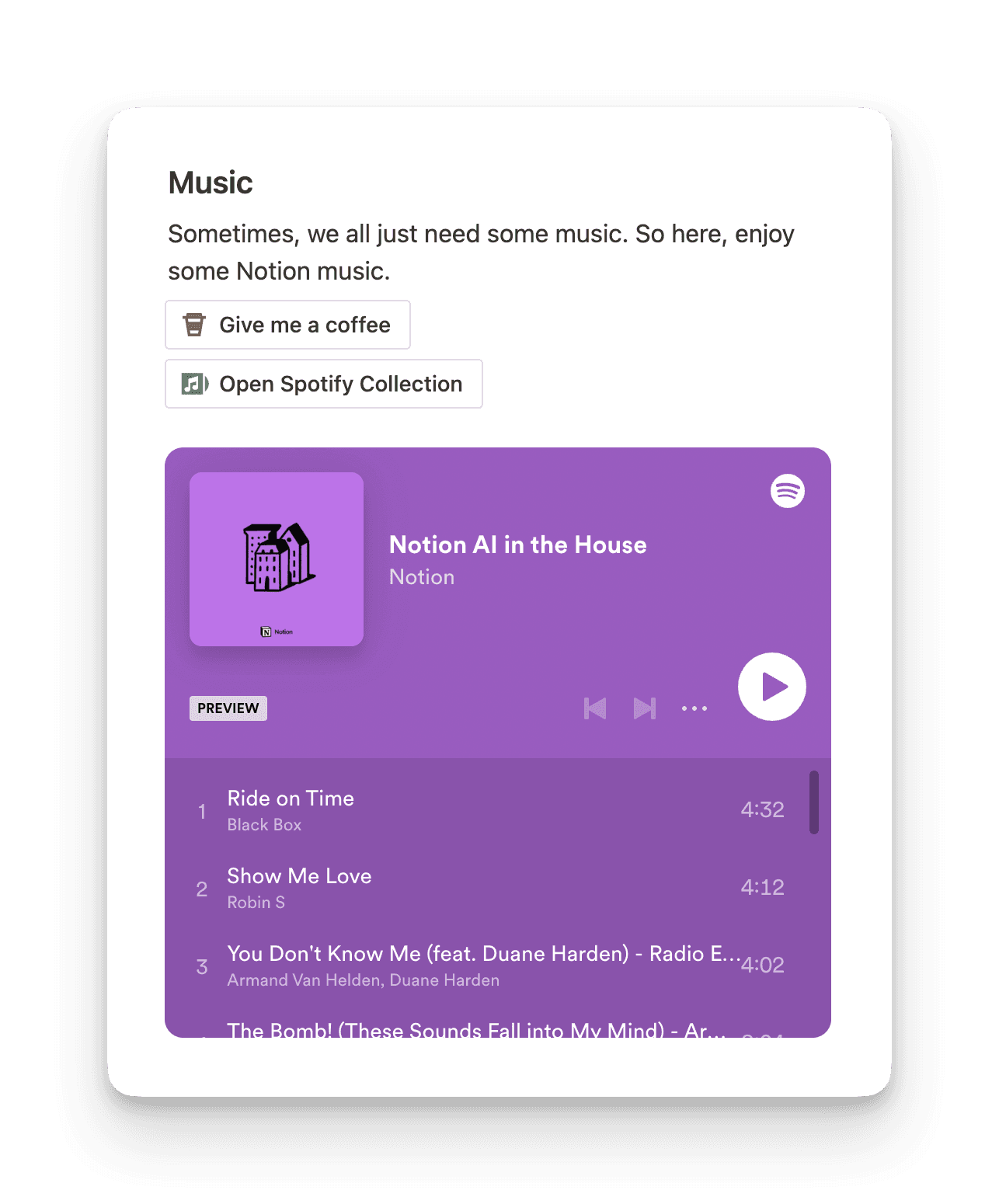 If you need music while studying, you can find the Notion collection. There are many nice songs available to be enjoyed while working.
Not sure yet?
People trust me with their templates. Why wouldn't you? But I get it, there's always some hesitation. So here's a little incentive: use this discount code and reduce your buying risk!
REVEAL CODE