Notion Reading Rockstar
Engaging. Organized. Insightful.
Verified reviews
I understand that maybe you're not sure about purchasing this template. It's okay, don't trust me, trust them.
Full preview
You can easily see a full preview of the template by clicking the button below. Check out the template before buying it!
Buy for $29
Your purchase is made in a safe environment. To completely ensure this, I have partnered with Gumroad.
Reading is a superpower.
This template is designed to make it easy for you to harness this power with unlimited book management, statistics, and more, all in one powerful space.
With Reading Rockstar, your own digital vault, you can store your favorite pieces of written content, along with everything you need to ace your reading game, including highlights, notes, books, authors, coffees, and statistics.
Think about it - I bet you've read a paragraph that had a profound impact on how you view the world. Now, you can store it quickly and safely with minimal effort.
The Start of The Journey: When you begin reading a book, you step into an unpredictable territory that can easily surprise you with the events that are coming up.
Reading a book is an immersive experience — you should be fully transported into the story. That's how every book should be enjoyed.
And imagine having a place to collect and store all your journeys, the things you imagined, and the events that surprised you.
Introducing Notion Reading Rockstar, the ultimate tool that will completely change your reading game.
Books
This system is designed to manage the main element - books. It allows you to store every detail of the books you're reading, making it easy to find and keep track of them.
Categories
Store your books in categories so that you can easily manage them from your main view.
Authors
Your favorite authors deserve a dedicated space in your reading hub. Sort your books by author to easily keep track of their works!
Notes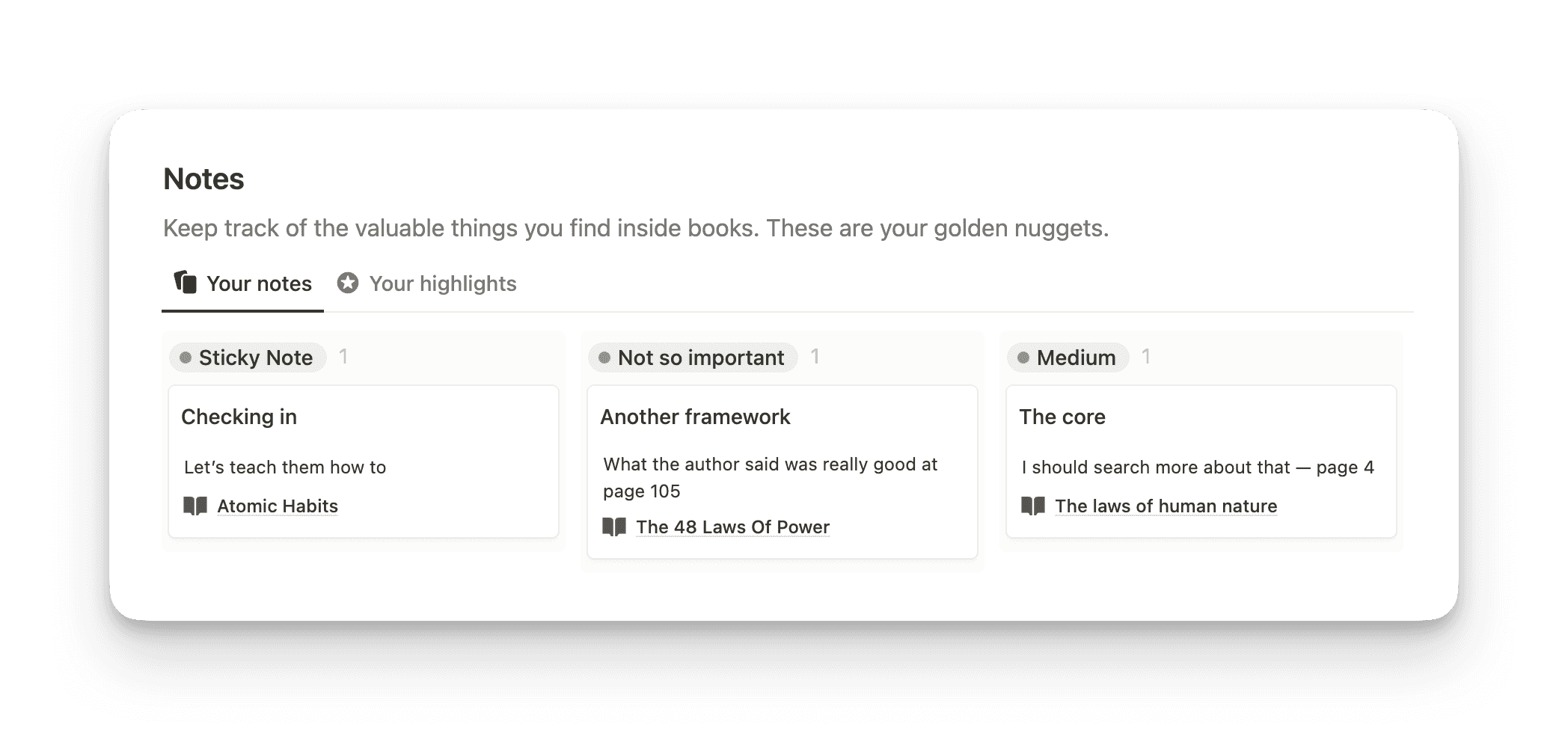 Did you come across something impressive in a book you just read? Jot it down in the notes system so that you will never lose it.
Coffee Tracker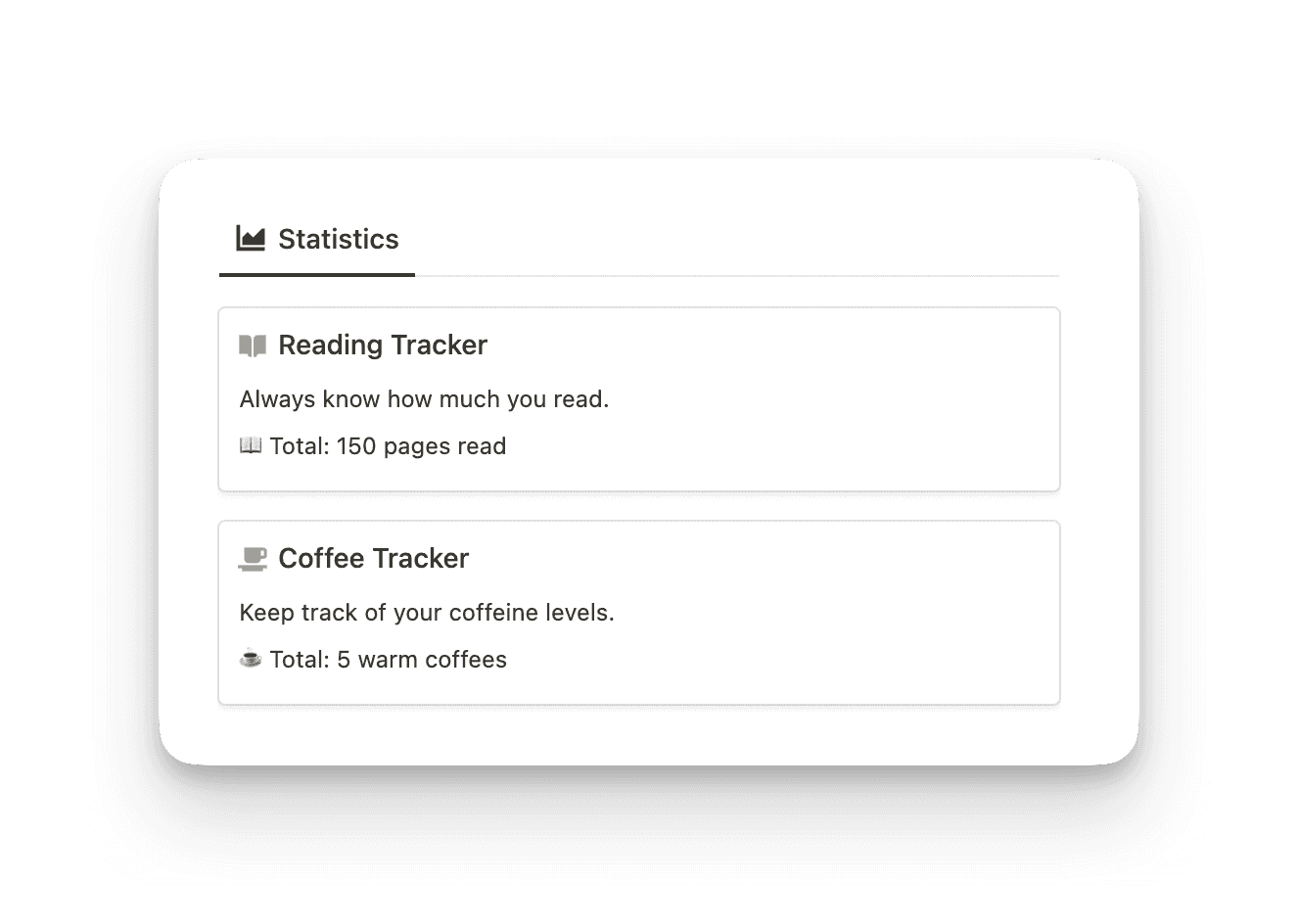 If you enjoy drinking coffee while reading a good book, this template is for you. Click on the coffee button every time you do so. By the end of the book, you'll know exactly how much delicious coffee you had while reading.
Custom Chart
Using this chart system can be beneficial because it allows you to easily visualize your progress in terms of reading pages or drinking coffee.
Not sure yet?
People trust me with their templates. Why wouldn't you? But I get it, there's always some hesitation. So here's a little incentive: use this discount code and reduce your buying risk!
REVEAL CODE